Ready to See Takt In Action?
Getting started with a Takt is easy -- most teams are up and running in just four weeks.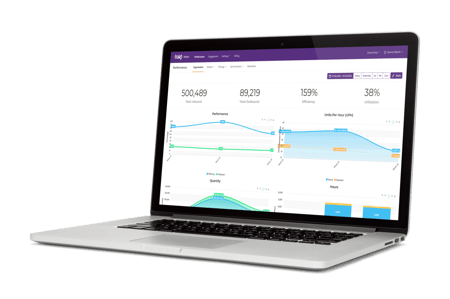 Interested in a demo to see how Takt can supercharge your operation?
We'd be happy to meet with you to better understand your business and answer any questions you might have -- simply fill out the form and we'll be in touch shortly.
"With Takt, we improved our labor effectiveness by 15-20% during peak season despite doing 30% more volume compared to the previous year. The data and insights are exactly what we need to take action and improve our shift efficiencies."
"We are really leaning on the Observations and Coaching notes to better train, support, and motivate our teams. With Takt, we know where to provide our teams with praise, rewards, and growth opportunities."
"Takt is directly leading to improvement at our facility. We continue to focus on the areas it highlights to improve Efficiency and lower Time off Task."
Takt PlatformWorld's First Continuous Improvement Platform
Warehouses, Distribution Centers, and Fulfillment Centers